Ola & Ashley's Vibrant & Colourful Wedding
As a Hertfordshire wedding photographer I'm often asked to venture down into London – either to the lively and energetic centre or to the more rural and naturally stunning suburbs – to shoot a wedding, and I was only too happy to oblige when Ola and Ashley asked me to photograph their civil ceremony and reception at the Stoke Newington Assembly Hall in Hackney. Boasting fabulous art deco interiors and overlooking the beautiful Victorian era Clissold Park, I was excited to shoot at what is undoubtedly one of the most breathtaking wedding venues in North London.
I arrived at the Stoke Newington Assembly Hall in the morning just as the preparations were really starting to get underway. It was great working with both the bride and groom separately at this time, seeing how relaxed Ola was in the company of her bridal party – she really was cool, calm, and collected – and watching as Ashley tried to calm his nerves by joking with the lads! While Ola and Ashley's differing behaviours before the ceremony produced very contrasting pictures, I wasn't worried at all about their on-camera chemistry once they got together later in the day as I had been fortunate enough to work with the couple previously and knew how great they were together.
Prior to the wedding, I had travelled to the heart of London for Ola and Ashley's pre-wedding session. This is where I learned what a very cool couple they were, and what a great bond they had, and I knew then that I was going to get some amazing shots of the couple on their wedding day. The three of us had great fun during the pre-wedding photography session, and I loved that Ola and Ashley chose to have the photoshoot in Central London – the high energy of the city, with the incredible London skyline acting as a backdrop, contrasted fantastically with the classic feel and tradition of the 1930s Stoke Newington Assembly Hall.
I don't think that Ola and Ashley could have chosen a better venue for their civil ceremony and reception than the Stoke Newington Assembly Hall. Its dark wood panelling and heavy use of mahogany meant that the couple's colourful Nigerian outfits really stood out, and the greens and whites used for the decorations – in keeping with the country's national colours – created an eye-popping scene, and provided a splash of colour to brighten up the historic surrounds. Both the interior and exterior of this venue allowed me to blend my more modern photographic styles with many natural, unposed shots which together produce a true account of this wonderful day.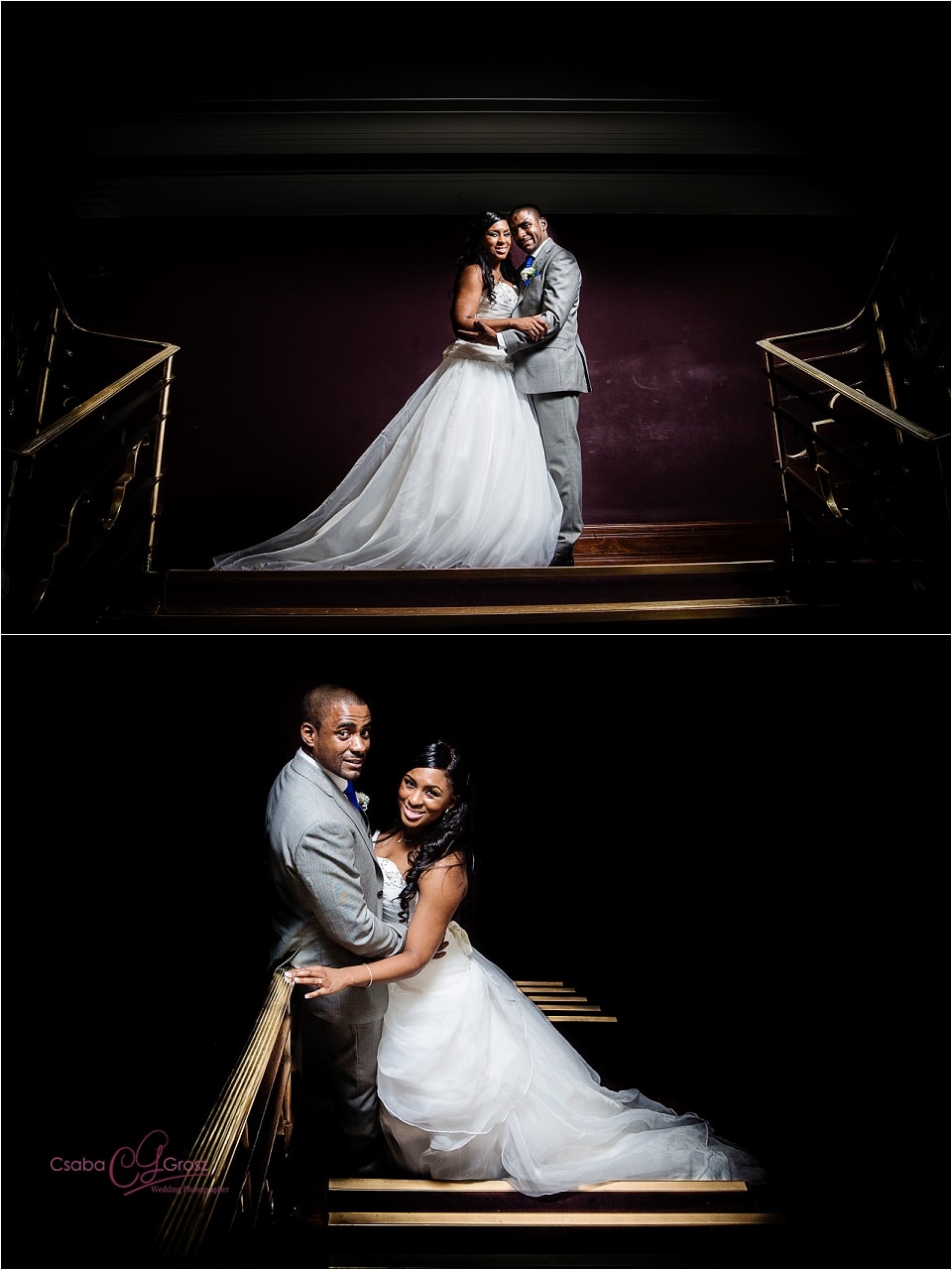 If you are looking for a professional and friendly Hertfordshire Wedding Photographer, please get in touch and let's talk about your big day.
Chuck